Coshal
Regular price
Rs. 6,199.00
Regular price
Rs. 6,999.00
Sale price
Rs. 6,199.00
Unit price
per
Sale
Enquire Now
Discover the divine charm of our Nandi centerpiece, meticulously handcrafted in the Coshal artform, and elevate your table decor to new heights. Inspired by the revered sacred bull, Nandi, this enchanting masterpiece exudes a sense of spiritual serenity and cultural significance. The intricate detailing of Nandi's features showcases the skill and artistry of our talented artisans, making each piece a true work of art. With its majestic presence, the Nandi centerpiece becomes an instant conversation starter, infusing your space with a touch of sacred elegance. Embrace the timeless allure and artistic brilliance of the Nandi, creating a captivating and meaningful table decor experience.
Dimension :- 9x4x8.6 inches
Weight :- 2.17 kg
Share
View full details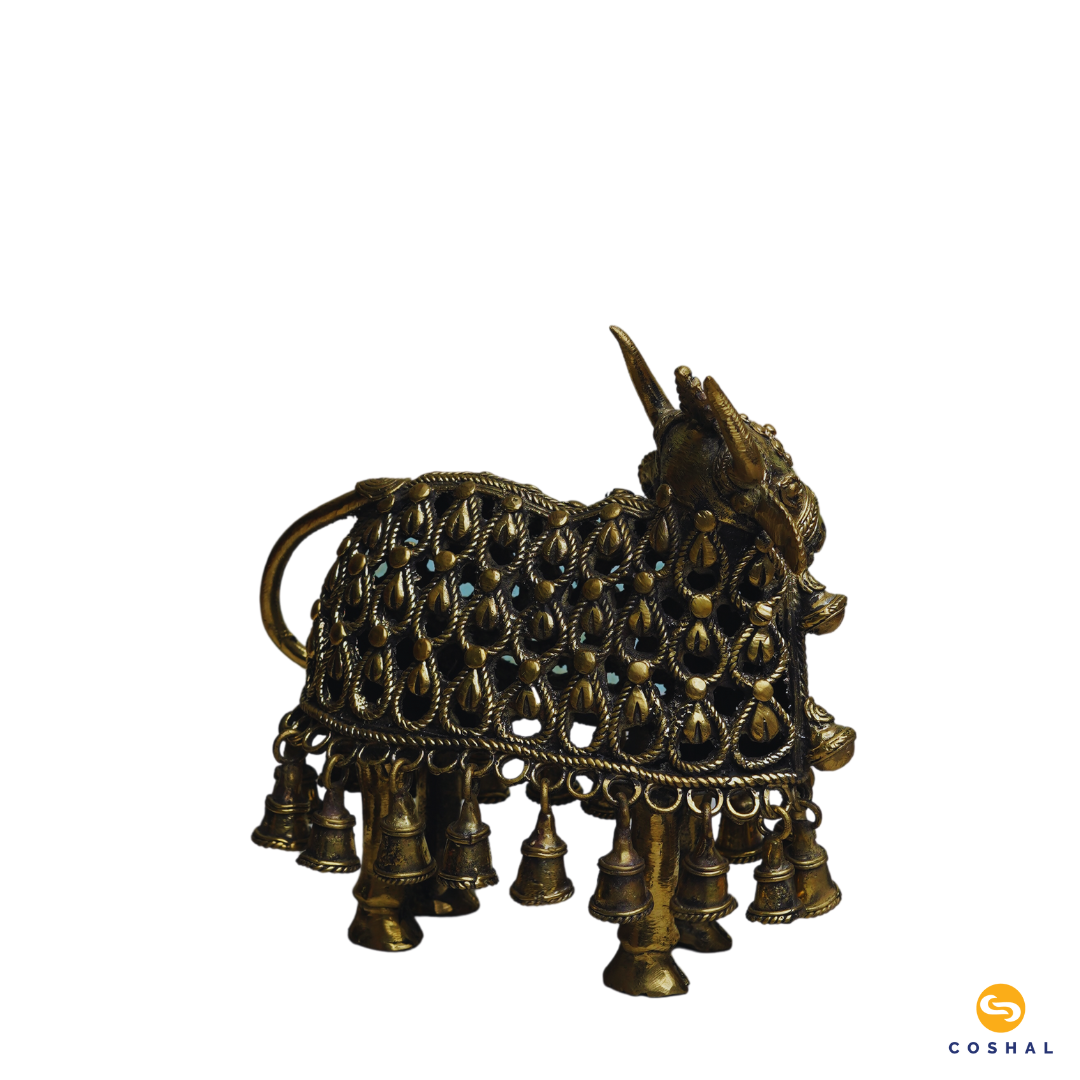 Product Information
Dimension

Provide details in each of the collapsible rows to give your customers the information they need to pick the best product.

Change the title and icon of each row to suit your brand.