Coshal
Regular price
Rs. 1,099.00
Sale price
Rs. 749.00
Unit price
per
Sale
Enquire Now
Dhokra Art Wall Frame :- The dhokra is an ethnically-inspired artefact with a unique design that enhances the ambience. This stunning scene of an Indian tribal party is contained within a gorgeous brass wall hanging frame. Dhokra Art, also called Bastar Art or Bell Metal Art of Chhattisgarh, is a form of tribal metal made by hand out of brass using ancient art methods. The craftsmanship and decoration of these old figurines are outstanding. You can use this lovely tribal artwork to decorate your home or workplace. This is a well-made option that you should consider. Use and upkeep are guaranteed to be simple. The metalwork made by the tribes is an excellent decorative accent or hostess present. The brass work is sturdy and built to last. This beautifully crafted piece of art will elevate your interior design to the next level. The frames, which come in various sizes, display classic works by Dhokra artists. Act quickly and snag one.
Dimensions :- 7L x 7H (Inches) 
Weight :- 210gms
Share
View full details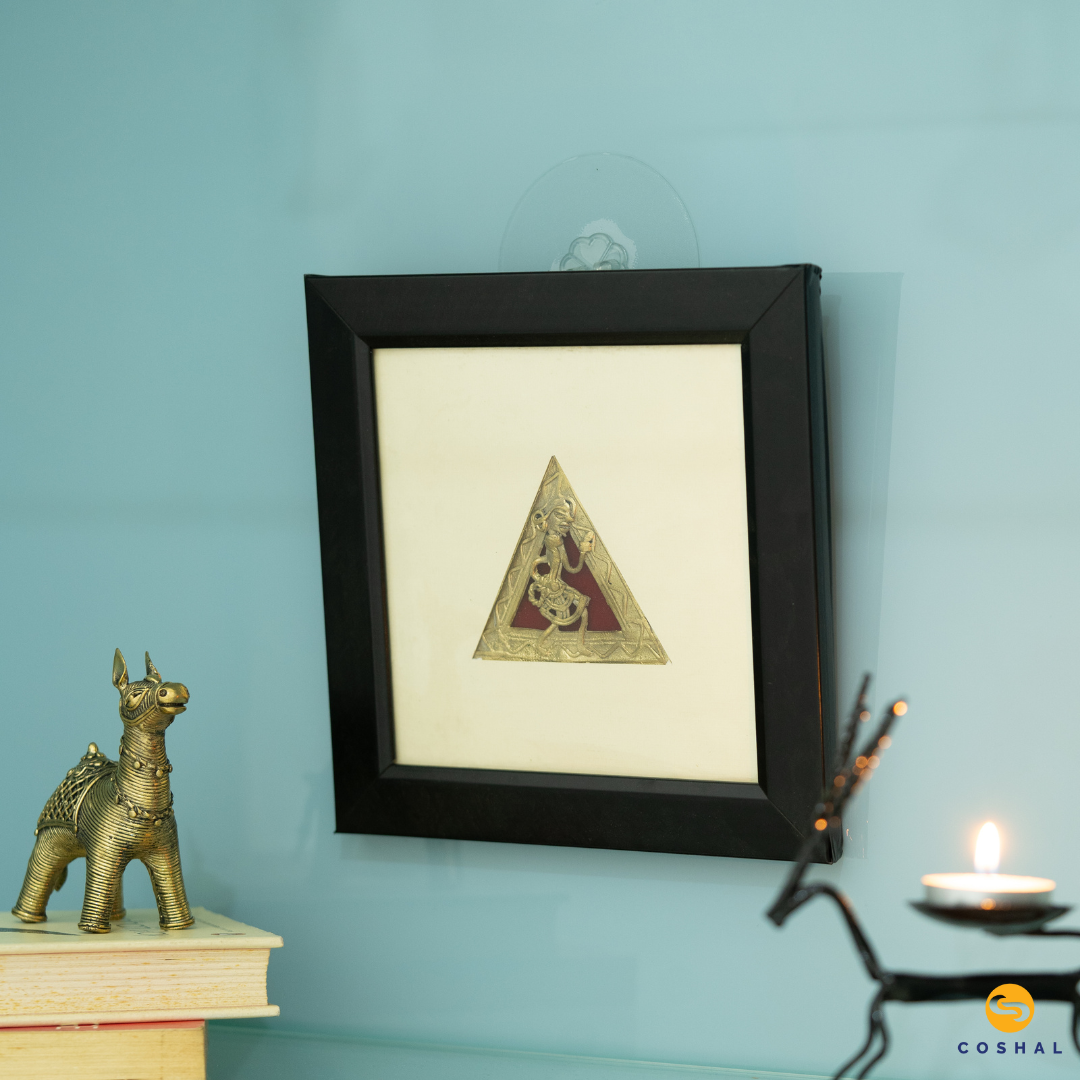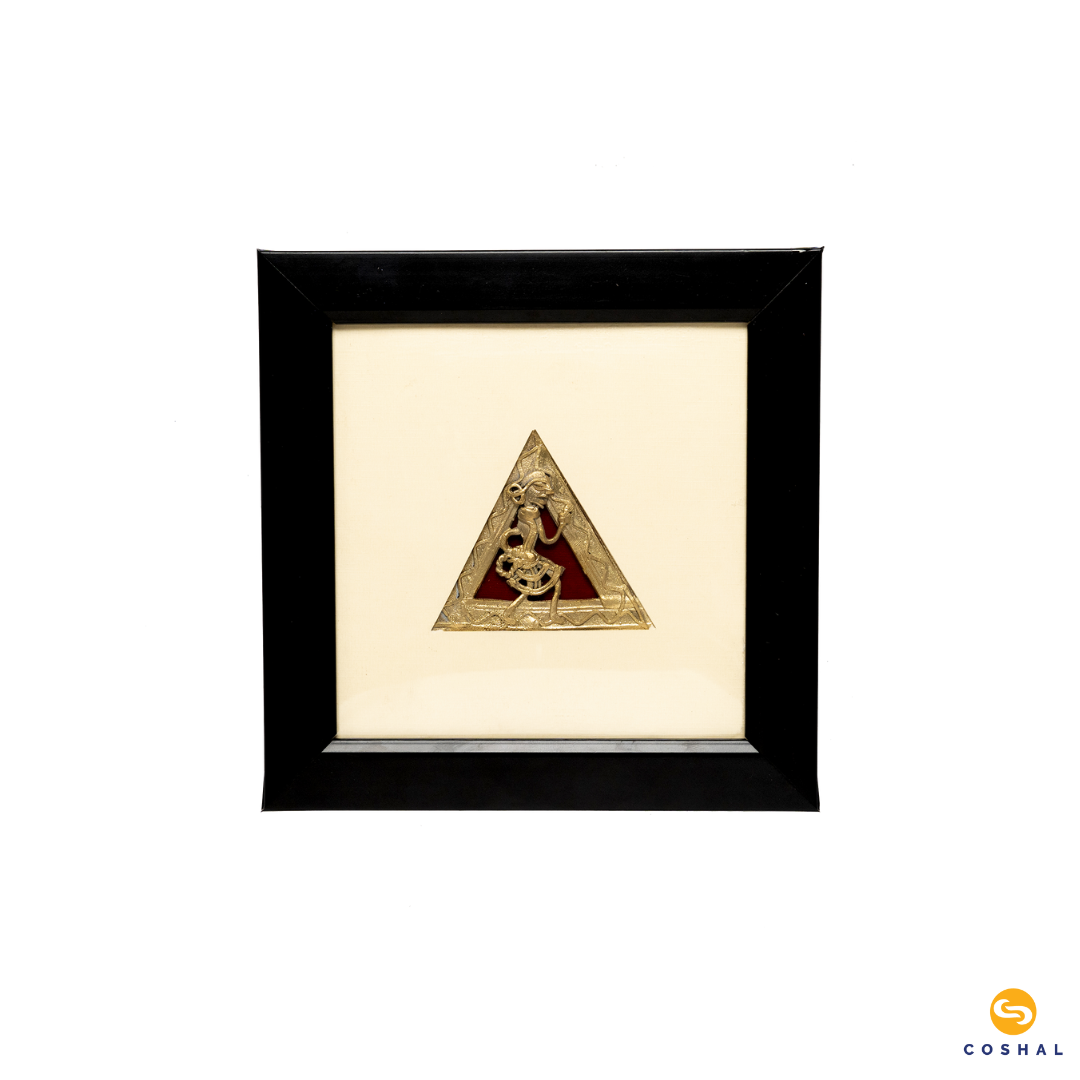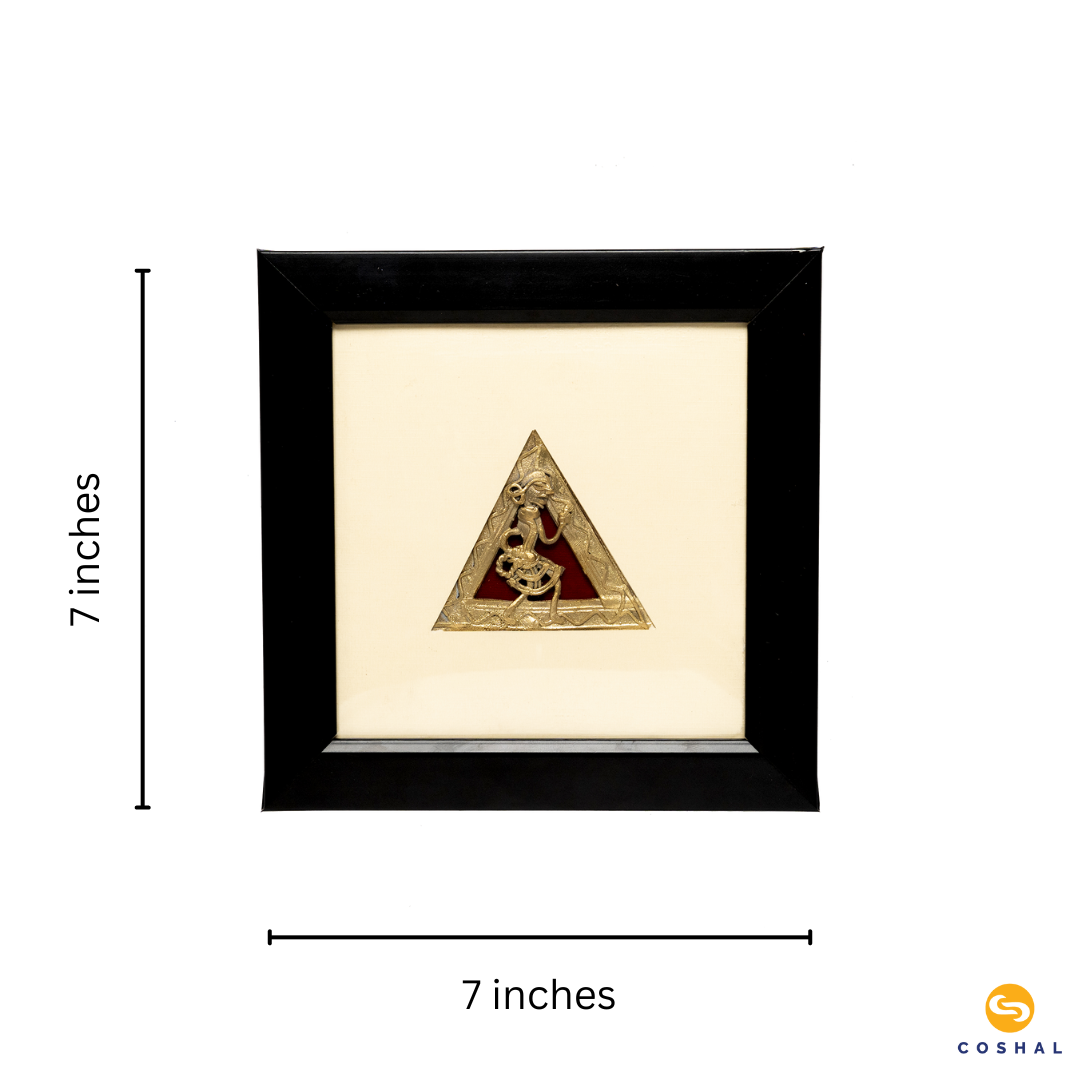 Product Information
Highlights

1. Crafted By Tribal Artisans Of Bastar, Chhattisgarh.

2. Dhokra Art is also known as Gadhwa Kala in Chhattisgarh as it is formerly practiced by Gadhwa Tribe in Chhattisgarh

3. The artform has it roots from the age old lost wax techinique that was practiced during Harrapan age. Traditionally it is belived that Dancing Girl statue of Mohenjadaro as the first artifact made through this technique.

4. Scrap metal is used to create these beautiful artefacts.

5 .Every handcrafted Artefact made using this technique is unique on its own.
Maintenance

1.Use mul cotton or any soft dry cloth to wipe off the dust.

2.Do not use water.

3.You may use oil for shine.

4. Ocasionally use can use tamrind water or lemon juice over the artefacts to maitain its shine.

5. 4th point is exclusively for the non-coloured artefacts. For Coloured artefacts use can use the first three points respectively.
Crafting Technique

Dhokra Art, one of the oldest techniques of its kind, has been practised for nearly 400 years. This style is well-known for its primitive simplicity and recurring folk designs.
The artisans of Chhattisgarh follow a 13-step process. The base figurine is meticulously prepared with bees wax wires. The surface is then covered with a thick layer of clay, with an open hole on top. The wax layer is replaced by molten metal poured into the mould. Final finishing is completed once the cast is removed.
Shipping

1. We usally ship orders within 3-5 days of receiving an order.

2. However, if you order more than 5 pieces of each product and style, or if the item you ordered is in production, it may take longer to process your order. If this occurs, we will notify you via email.

For more details you can read our Shipping and Delivery policy.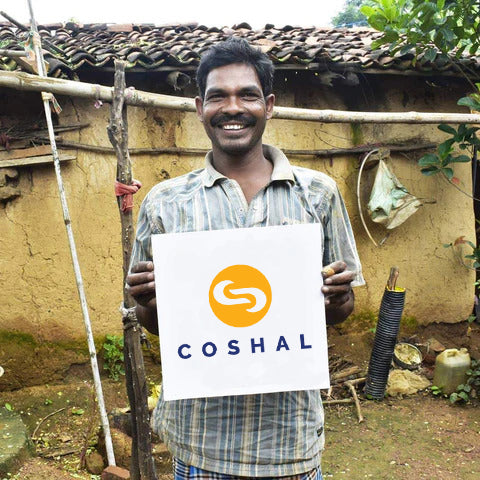 Meet the Artist
No wonder you don't realize craftsmanship at its very core. Trinath Jhara He is a spouse, father of four, and a master of a methodical art form at risk of dying out.
Read More