Coshal
Regular price
Rs. 2,349.00
Regular price
Rs. 3,599.00
Sale price
Rs. 2,349.00
Unit price
per
Sale
Enquire Now
Coshal Brass auspicious Nandi Idol :- This beautiful and Dhokra auspicious Nandi Bull, crafted by the tribal craftsmen of Chhattisgarh, is just what your house needs. Nandi is worshipped as Lord Shiva's attendant in our temples. Every Shiva temple has a stone carving of a seated Nandi, usually with his back to the main shrine.
A gift of a Nandi bull is ideal since it stands for good cheer and pleasure. You might give your home a little something extra with this ornament.
DIMENSION:- 6L x 2W x 4H (Inches)
WEIGHT :-  800 gms
Share
View full details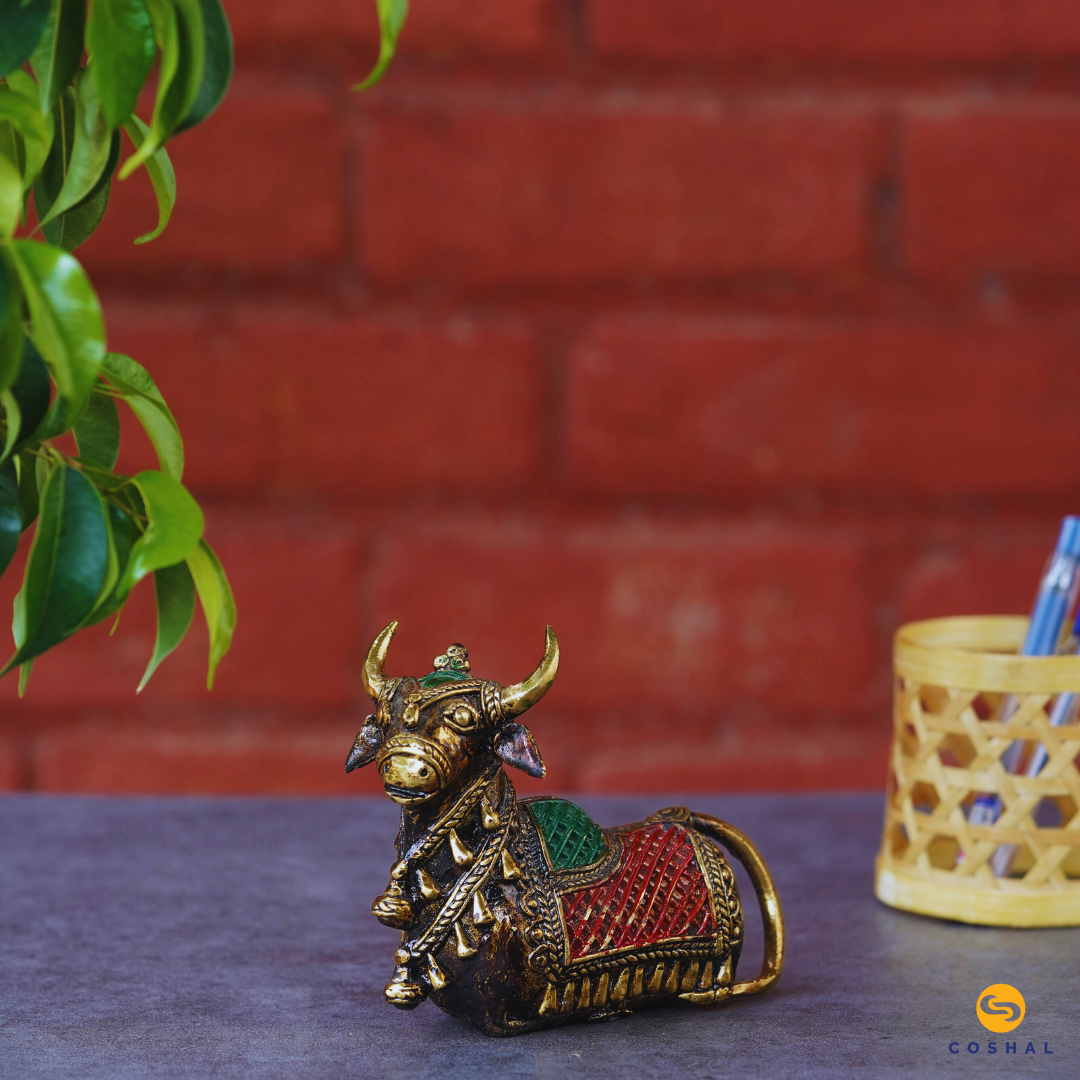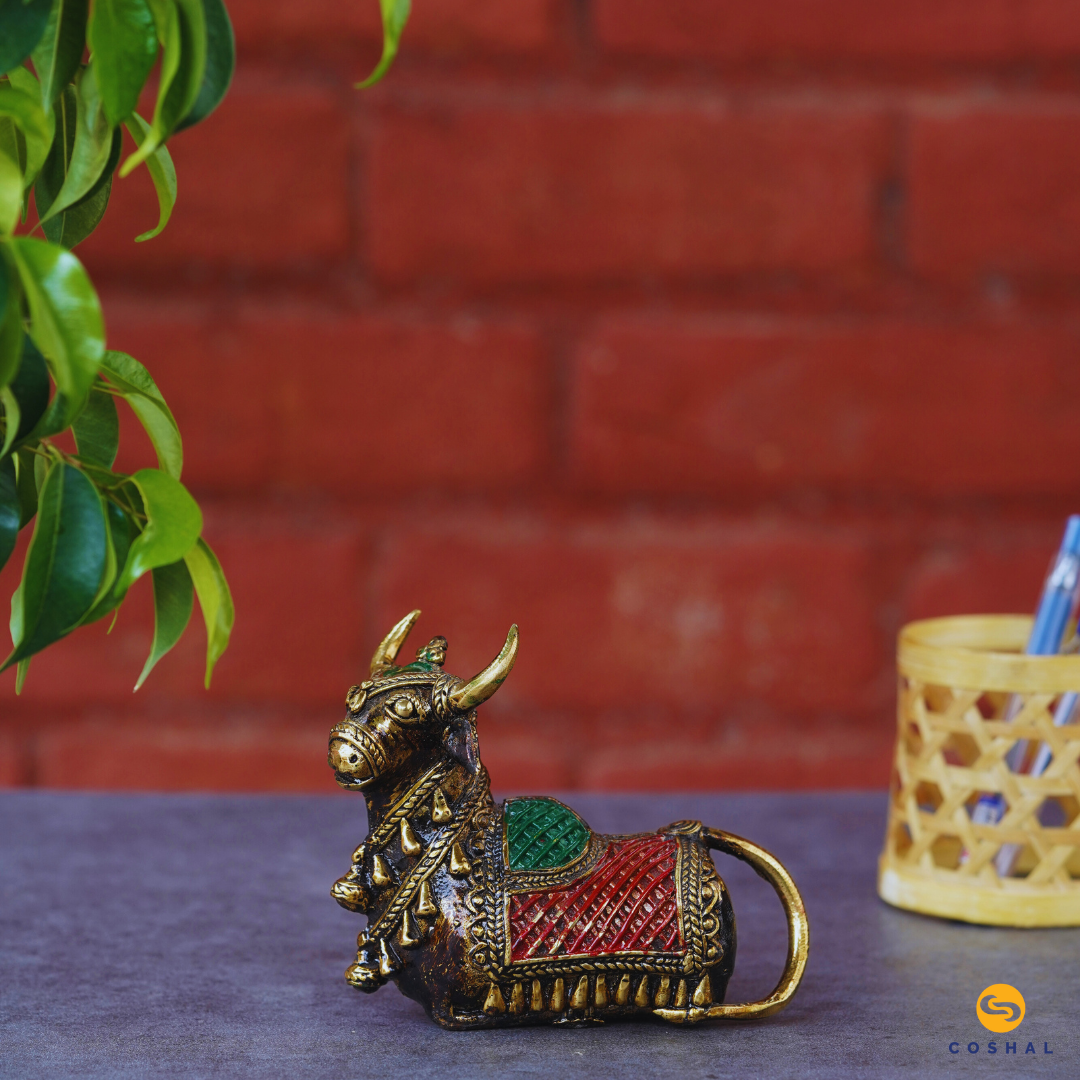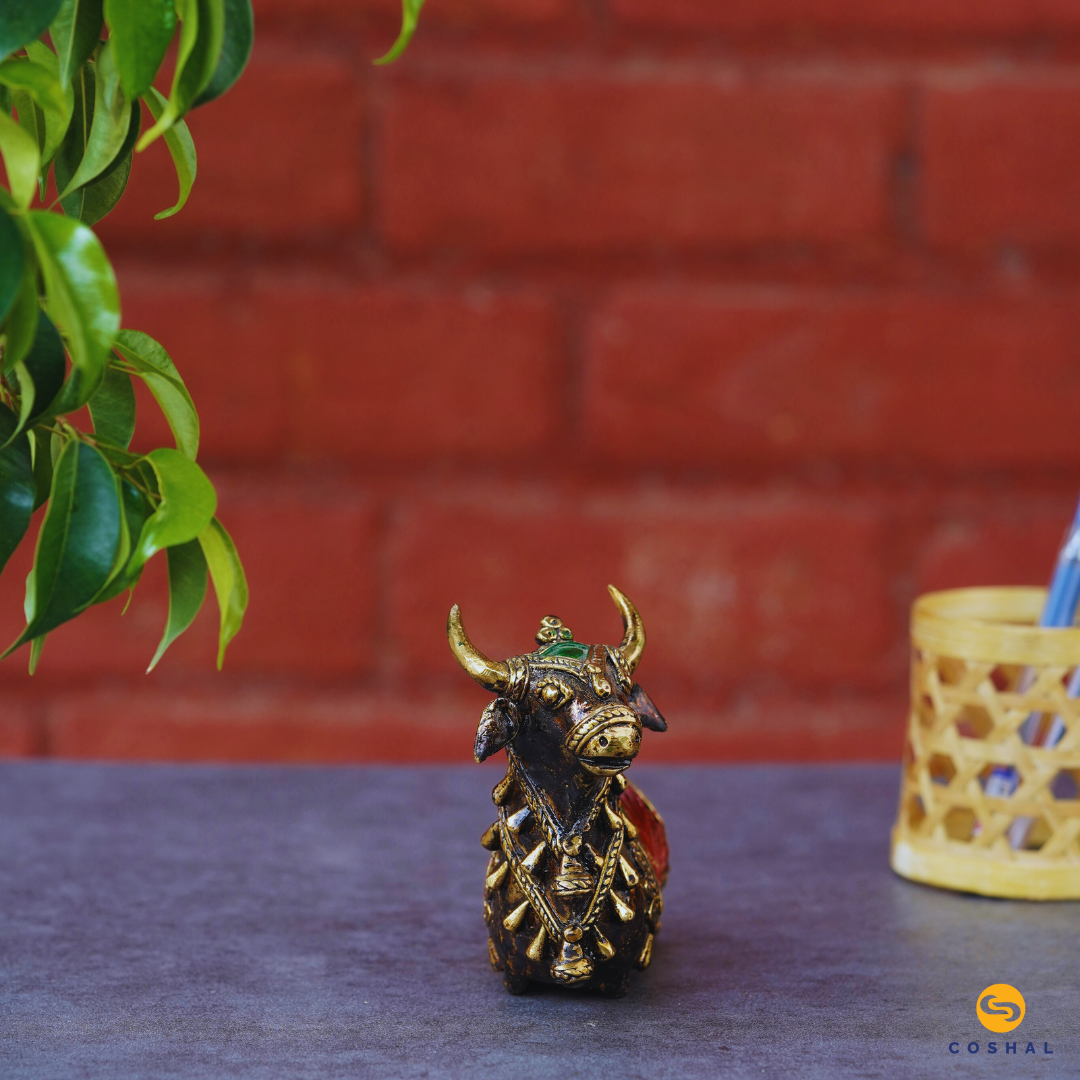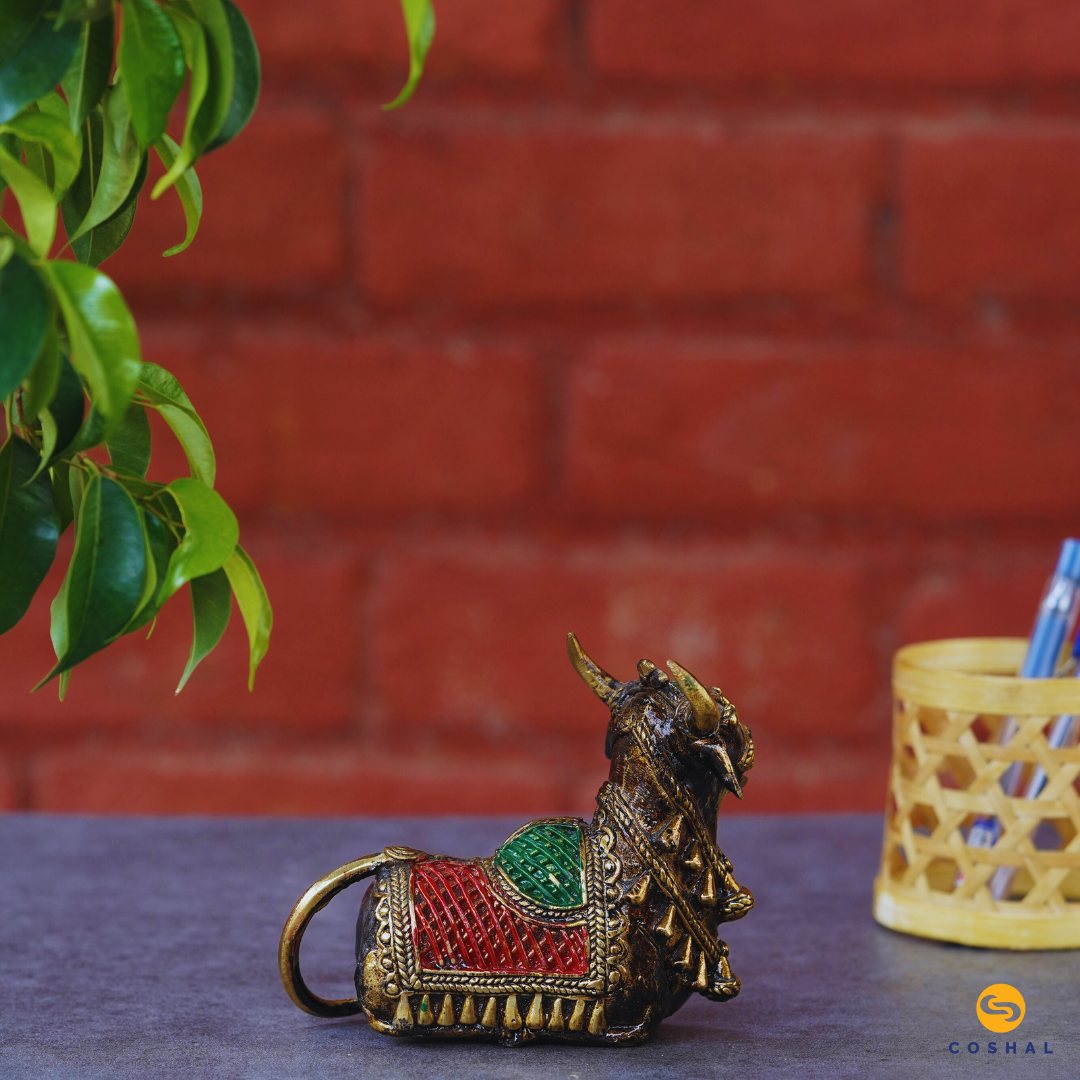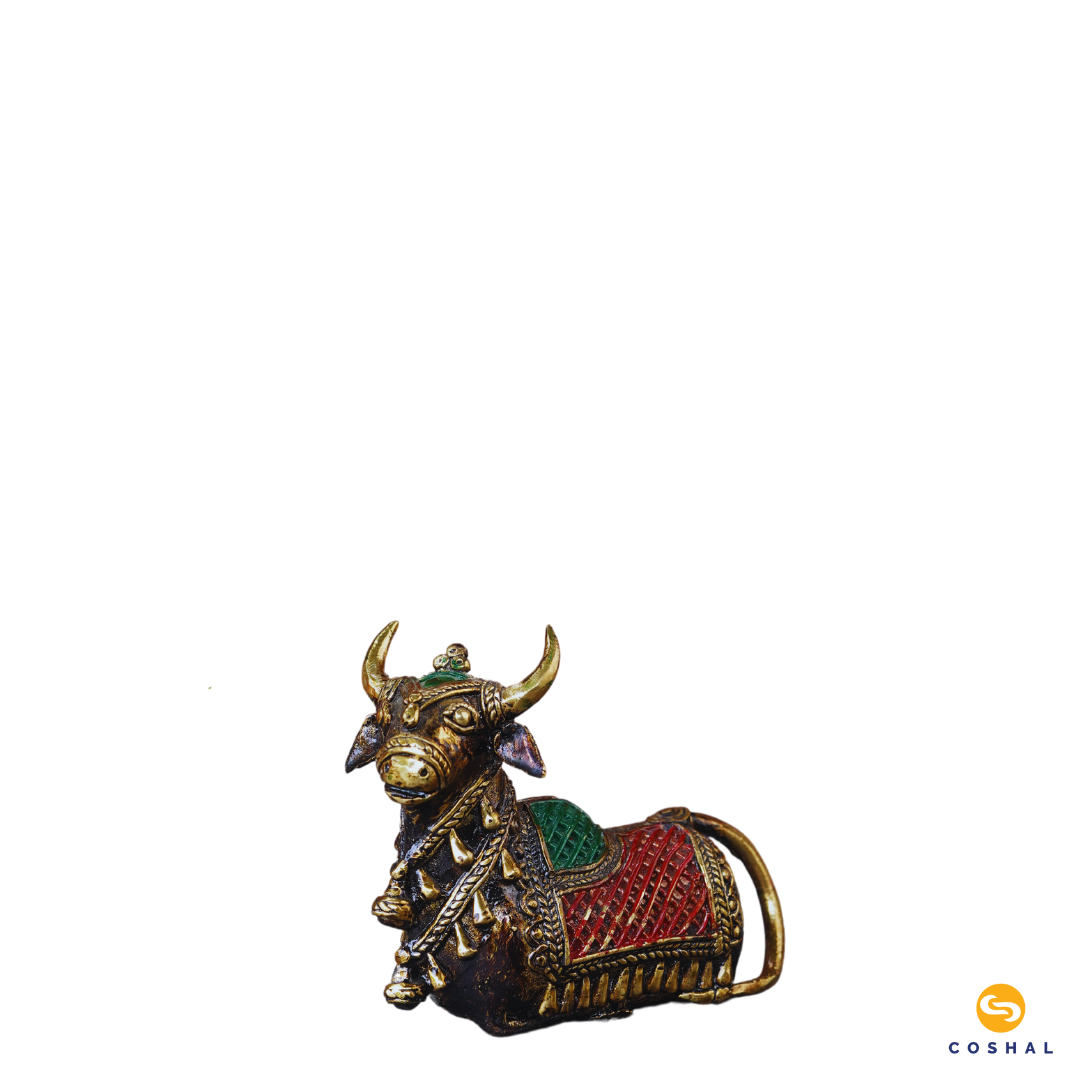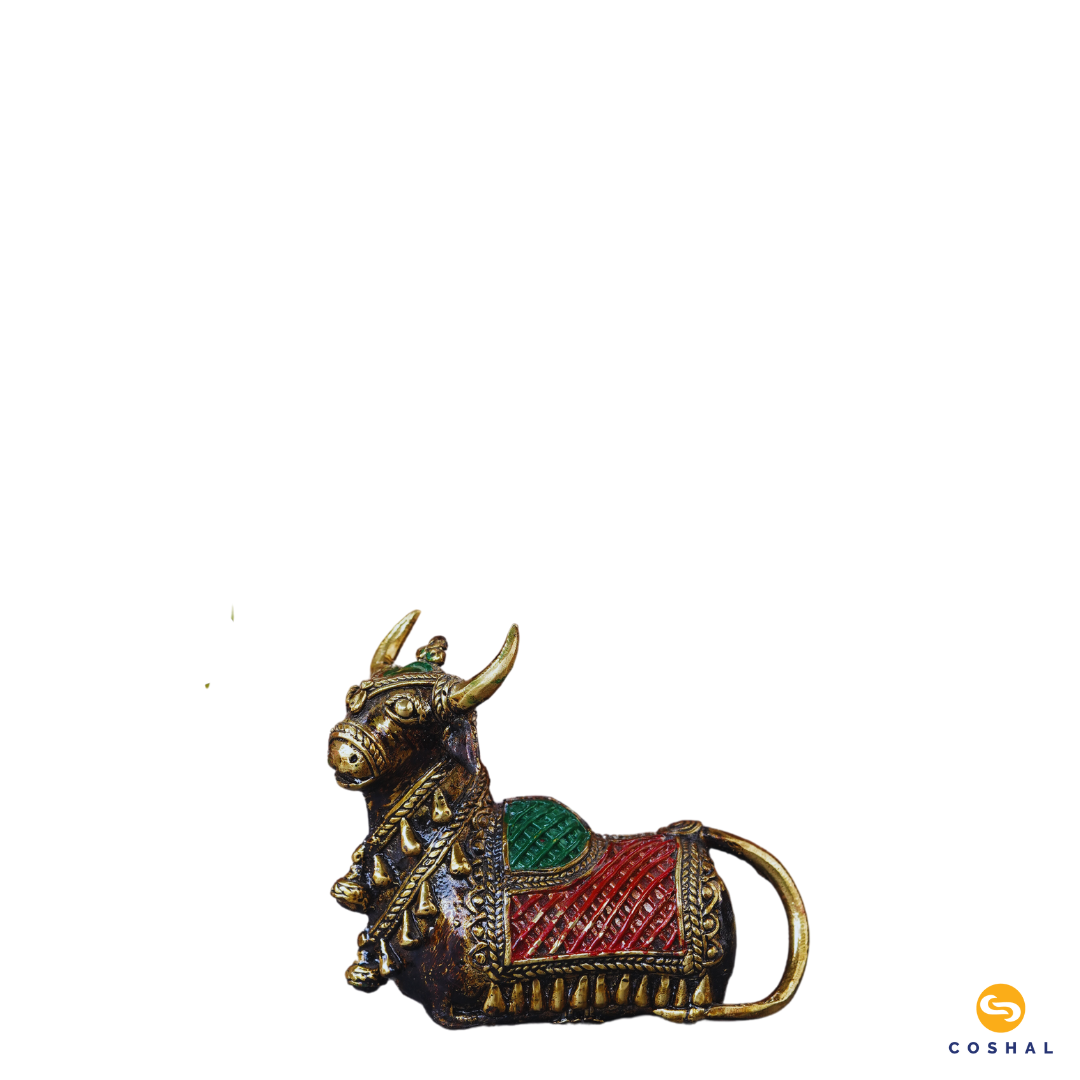 Excellent product however a bit pricey
Excellent product however a bit pricey.
Beautiful Showpiece
The product looks very nice and nicely polished to it giving an additional glow. It can be placed anywhere in dining area to decorate the place.
Product Information
Highlights

1. Crafted By Tribal Artisans Of Bastar, Chhattisgarh.

2. Dhokra Art is also known as Gadhwa Kala in Chhattisgarh as it is formerly practiced by Gadhwa Tribe in Chhattisgarh

3. The artform has it roots from the age old lost wax techinique that was practiced during Harrapan age. Traditionally it is belived that Dancing Girl statue of Mohenjadaro as the first artifact made through this technique.

4. Scrap metal is used to create these beautiful artefacts.

5 .Every handcrafted Artefact made using this technique is unique on its own.
Maintenance

1.Use mul cotton or any soft dry cloth to wipe off the dust.

2.Do not use water.

3.You may use oil for shine.

4. Ocasionally use can use tamrind water or lemon juice over the artefacts to maitain its shine.

5. 4th point is exclusively for the non-coloured artefacts. For Coloured artefacts use can use the first three points respectively.
Crafting Technique

Dhokra Art, one of the oldest techniques of its kind, has been practised for nearly 400 years. This style is well-known for its primitive simplicity and recurring folk designs.
The artisans of Chhattisgarh follow a 13-step process. The base figurine is meticulously prepared with bees wax wires. The surface is then covered with a thick layer of clay, with an open hole on top. The wax layer is replaced by molten metal poured into the mould. Final finishing is completed once the cast is removed.
Shipping

1. We usally ship orders within 3-5 days of receiving an order.

2. However, if you order more than 5 pieces of each product and style, or if the item you ordered is in production, it may take longer to process your order. If this occurs, we will notify you via email.

For more details you can read our Shipping and Delivery policy.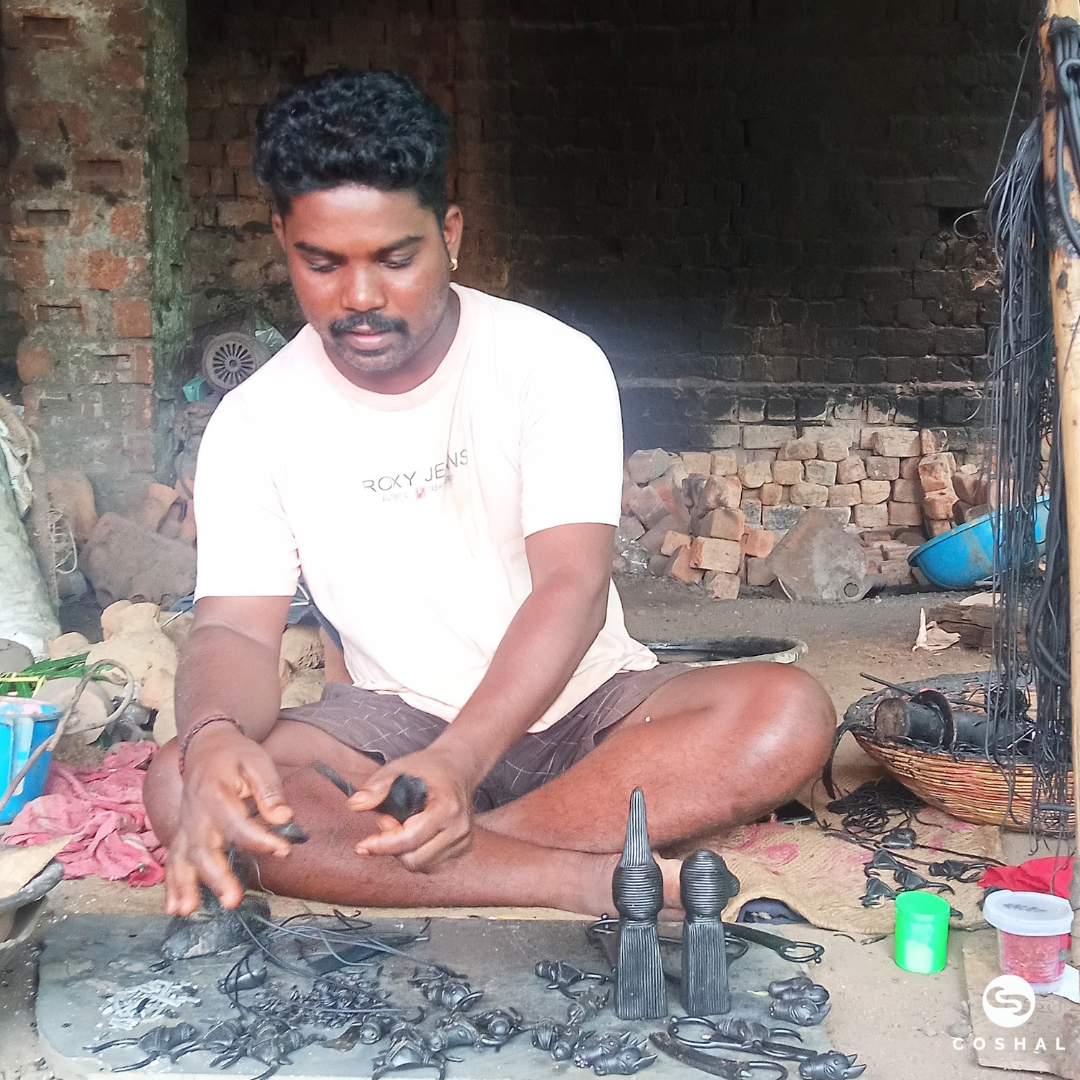 Meet the Artist
In the Maoist-affected Kondagaon region of Chhattisgarh, you will meet Vikas Baghel, a native of Bhelwapadar, Kondagaon. An upcoming practitioner of Dhokra Art/Garhwa Kala in Chhattisgarh's Bastar area.
Read More