Coshal
Regular price
Rs. 1,499.00
Regular price
Rs. 2,799.00
Sale price
Rs. 1,499.00
Unit price
per
Sale
Enquire Now
Lord Ganesha on Moon: A Wrought Iron Masterpiece 🌙✨
Elevate your space with our exquisite Lord Ganesha on Moon Wall Frame, meticulously handcrafted by tribal artisans of Chhattisgarh. 🎨🙏
This stunning piece captures the divine aura of Lord Ganesha as he graces the crescent moon with his presence. 🌛⭐
Each stroke of the artist's hand reflects devotion and tradition, making this artwork not just a decor item but a symbol of spirituality and cultural richness. 🏡🕉️
Welcome home the blessings and positive energy of Lord Ganesha with this unique creation. 🙌💫
Experience the artistry, embrace the spirituality. 🌟 #GaneshaBlessings #TribalCraftsmanship #ChhattisgarhArtisans.
Dimensions- 14x14 inches
Share
View full details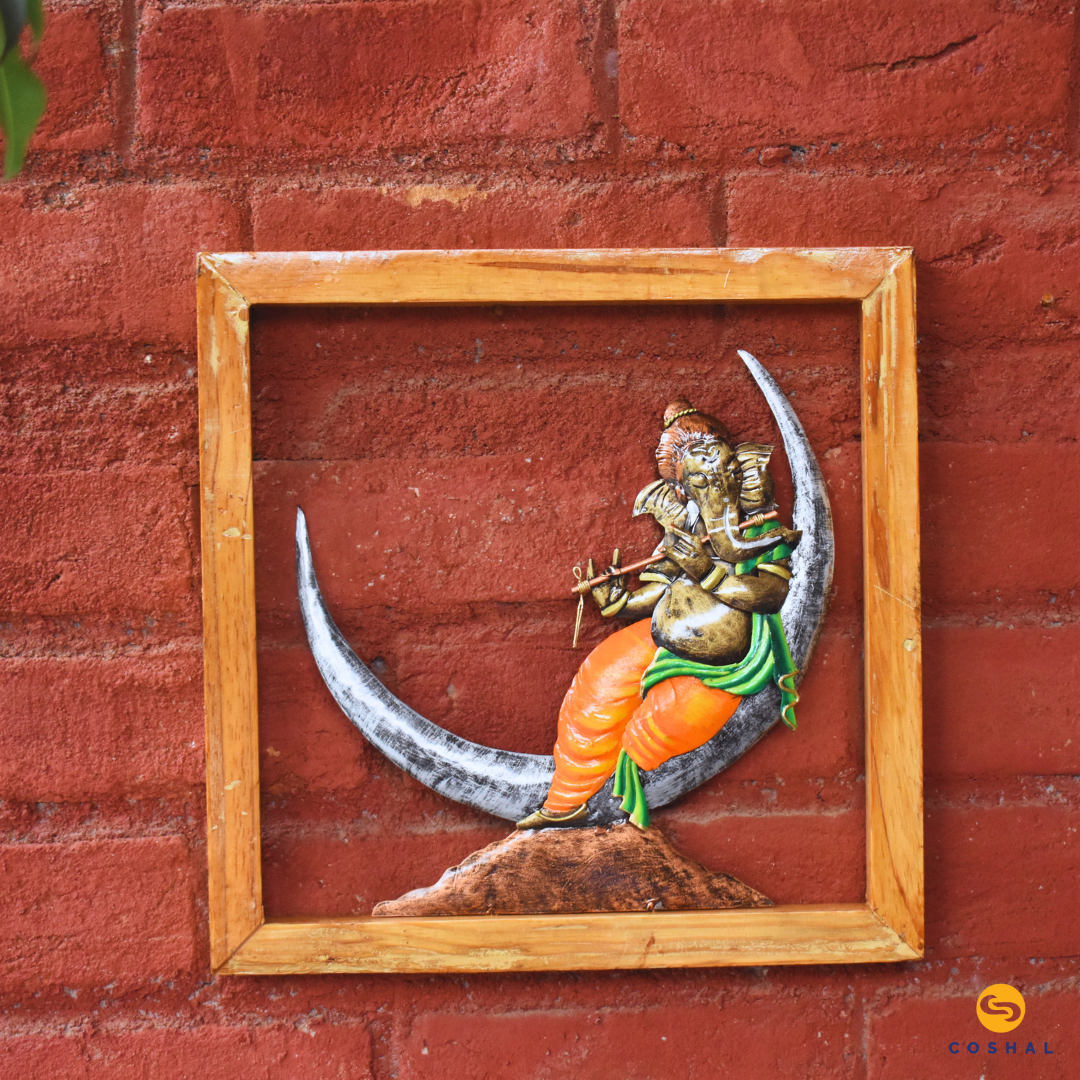 Product Information
Dimension

Provide details in each of the collapsible rows to give your customers the information they need to pick the best product.

Change the title and icon of each row to suit your brand.