Coshal
Regular price
Rs. 1,499.00
Regular price
Rs. 2,499.00
Sale price
Rs. 1,499.00
Unit price
per
Sale
Enquire Now
Invite the Divine Presence: This exquisite Lord Ganesha Wall Frame is a masterpiece crafted by the skilled hands of tribal artisans from the culturally rich Chhattisgarh region. 🕉️
Each element of this frame exudes devotion and artistry, making it a unique addition to your home decor. The intricate detailing, the wrought iron craftsmanship, and the spiritual significance of Lord Ganesha blend seamlessly in this piece.
As you hang it in your living space, it not only adds a touch of elegance but also bestows the blessings of prosperity and wisdom that Lord Ganesha symbolizes. 🐘💫
By bringing this creation into your home, you not only embrace divine art but also support the livelihoods and traditions of these talented artisans.
Experience the fusion of spirituality and craftsmanship with this exclusive Lord Ganesha Wall Frame, and let its presence inspire serenity and positivity in your space. 🌟✨ #HandcraftedBlessings #ChhattisgarhArtistry #LordGaneshaWallArt
Dimensions- 12x12 inches
Share
View full details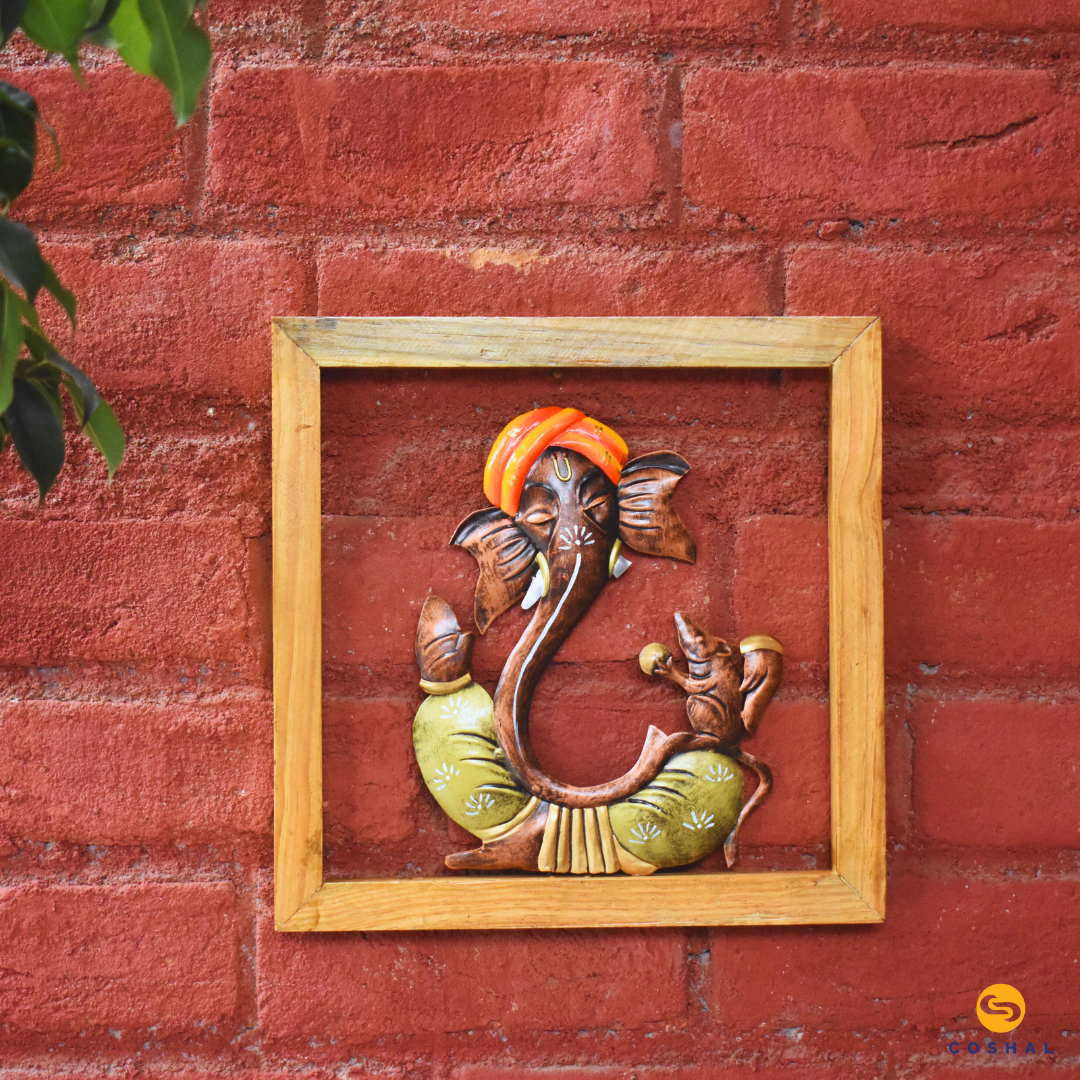 Product Information
Dimension

Provide details in each of the collapsible rows to give your customers the information they need to pick the best product.

Change the title and icon of each row to suit your brand.