Coshal
Regular price
Rs. 1,499.00
Regular price
Rs. 2,499.00
Sale price
Rs. 1,499.00
Unit price
per
Sale
Enquire Now
Embrace Divine Love: Introducing our exquisite Lord Krishna Wall Frame, a true work of art handcrafted by tribal artisans from the culturally rich Chhattisgarh region. 🌼🌿
This magnificent piece beautifully captures the essence of Lord Krishna's divine love and enchanting persona. Crafted with precision and care, the wrought iron frame showcases intricate details that reflect the essence of this eternal deity.
When you adorn your living space with this masterpiece, you invite the blessings of love, joy, and spiritual enlightenment into your home. 🕊️🌌
By choosing this creation, you not only add a touch of elegance to your decor but also support the livelihoods and traditions of these talented artisans.
Elevate your surroundings with the ethereal charm of Lord Krishna and the exquisite craftsmanship of Chhattisgarh's tribal artisans. 🌟✨ #DivineGrace #ChhattisgarhArtistry #LordKrishnaWallArt.
Dimensions- 12x12 inches
Share
View full details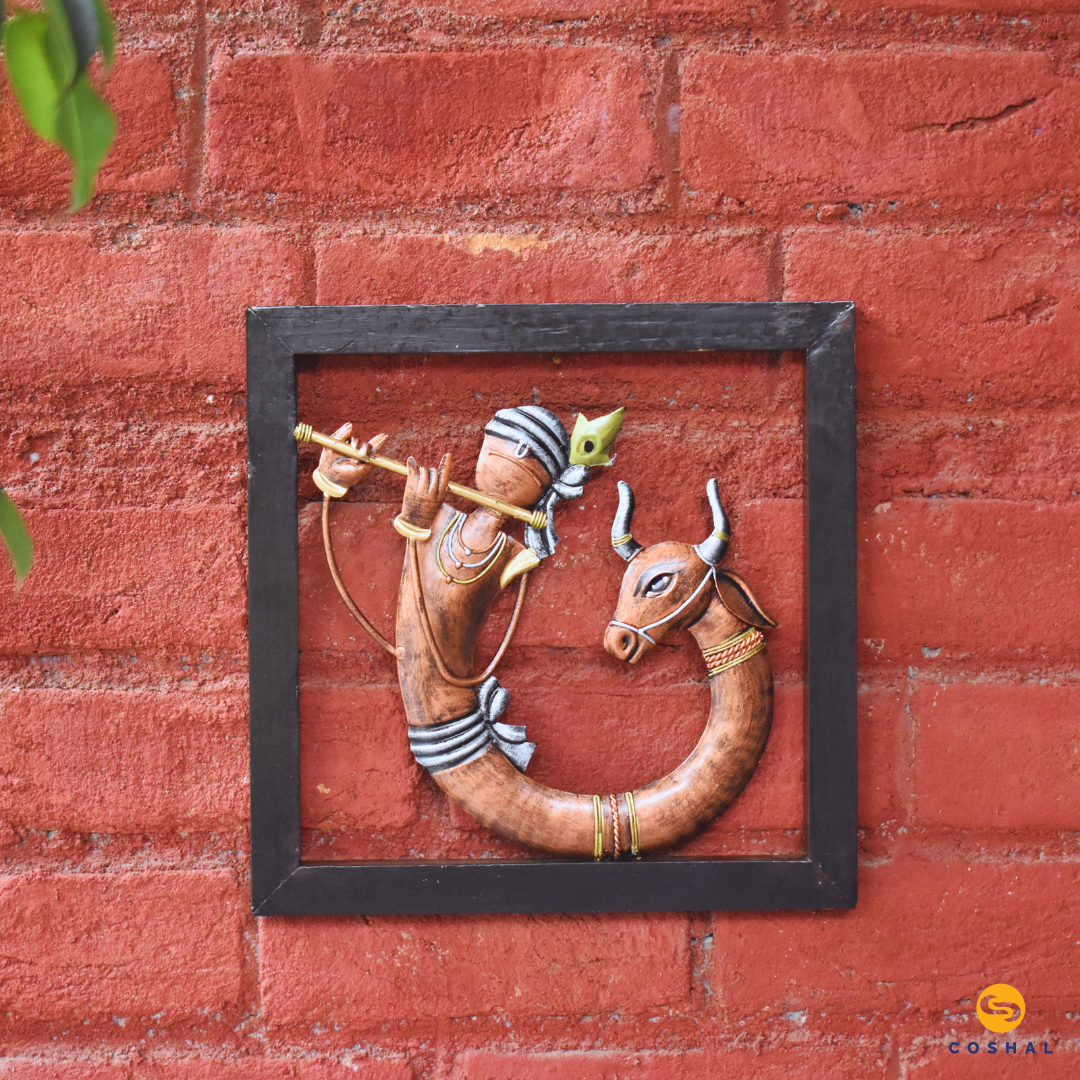 Product Information
Dimension

Provide details in each of the collapsible rows to give your customers the information they need to pick the best product.

Change the title and icon of each row to suit your brand.