Coshal
Regular price
Rs. 449.00
Sale price
Rs. 249.00
Unit price
per
Sale
Enquire Now
Coshal Wrought Iron Tealight Candle Holder :- The art form is inspired by nature and its surroundings, and each piece tells a unique story. This design depicts tribal life as simple and beautiful, and it can be used as a candle stand, making it ideal for gifts and décor.
DIMENSION:- 2L x 2.5W x 3.5H inches
WEIGHT :- 80gms
Share
View full details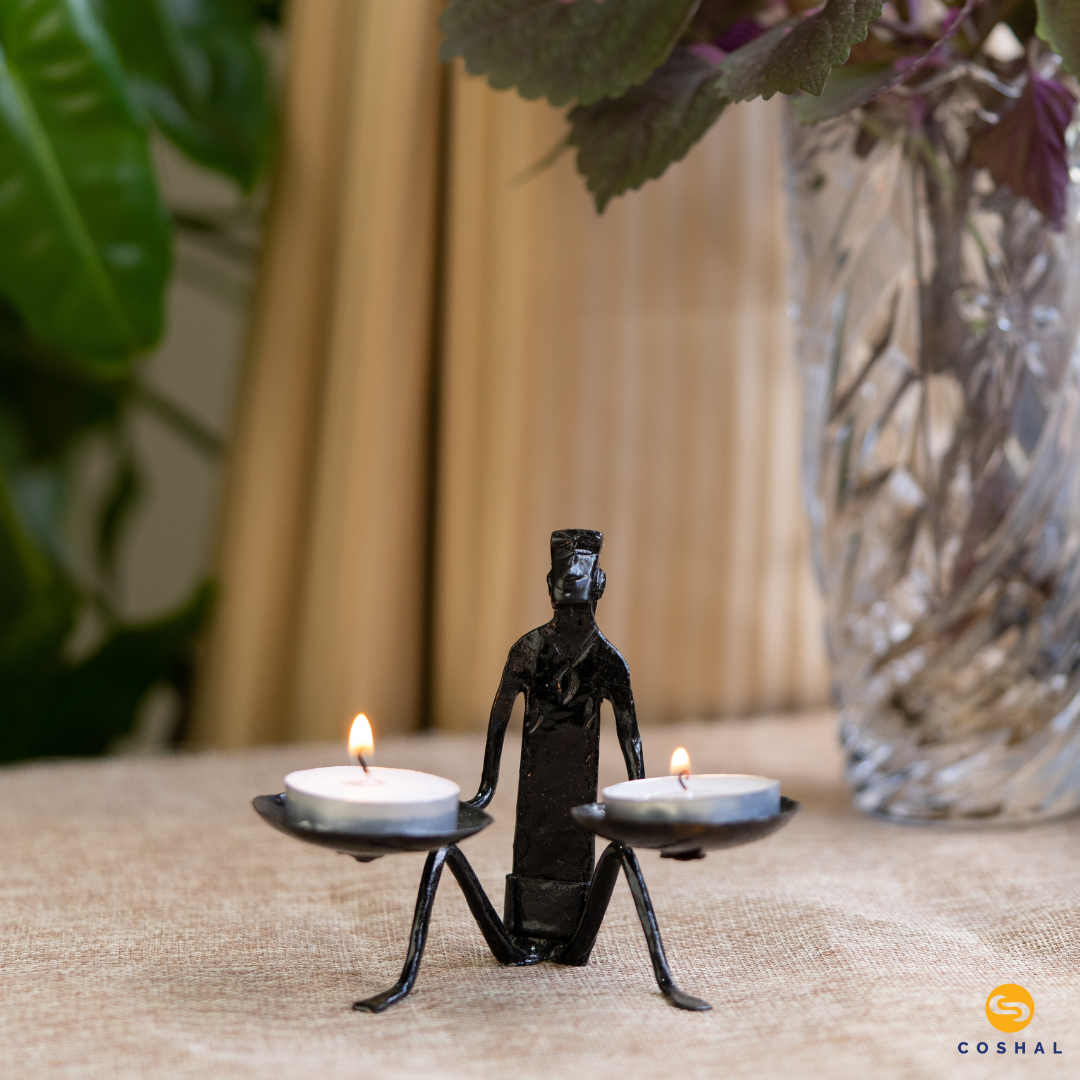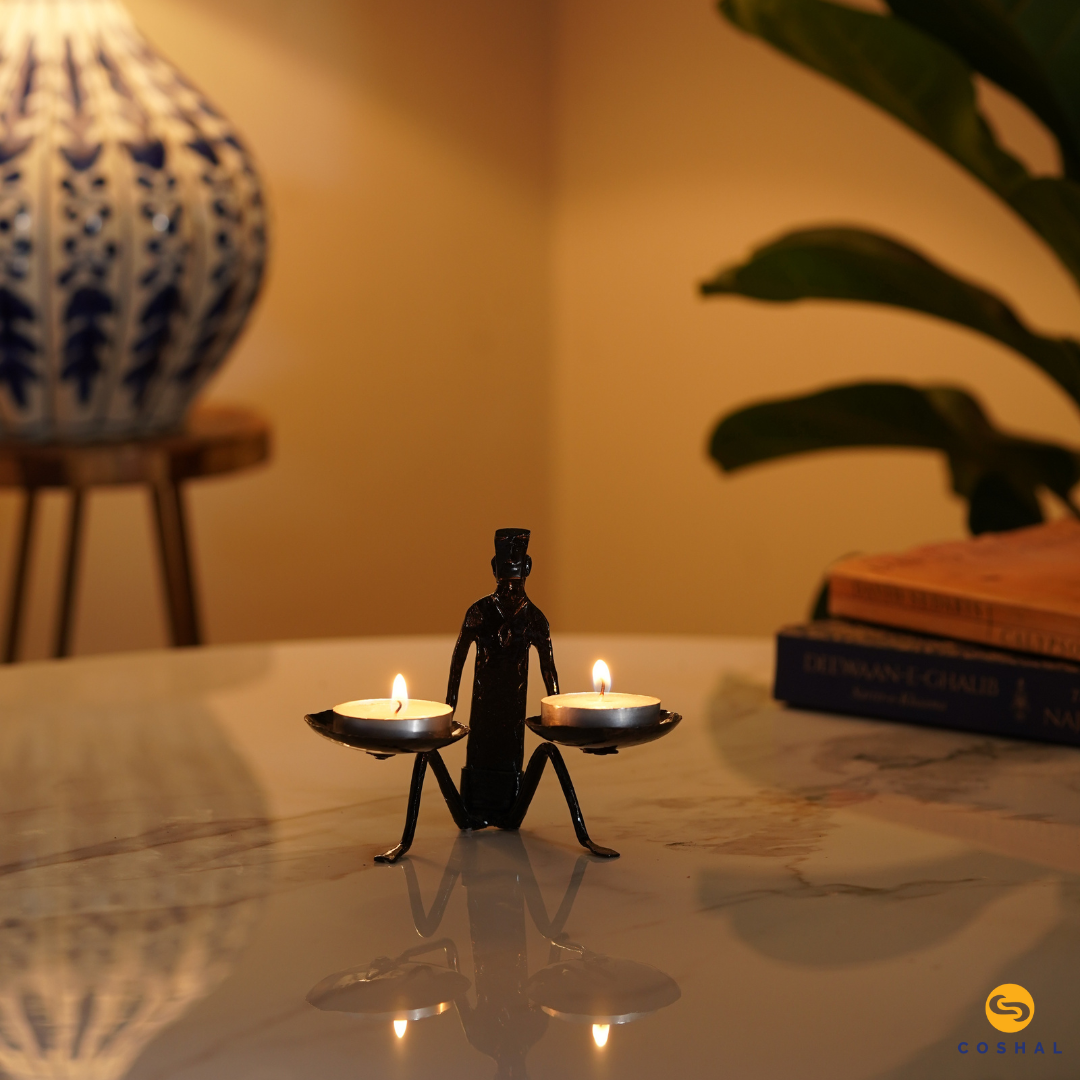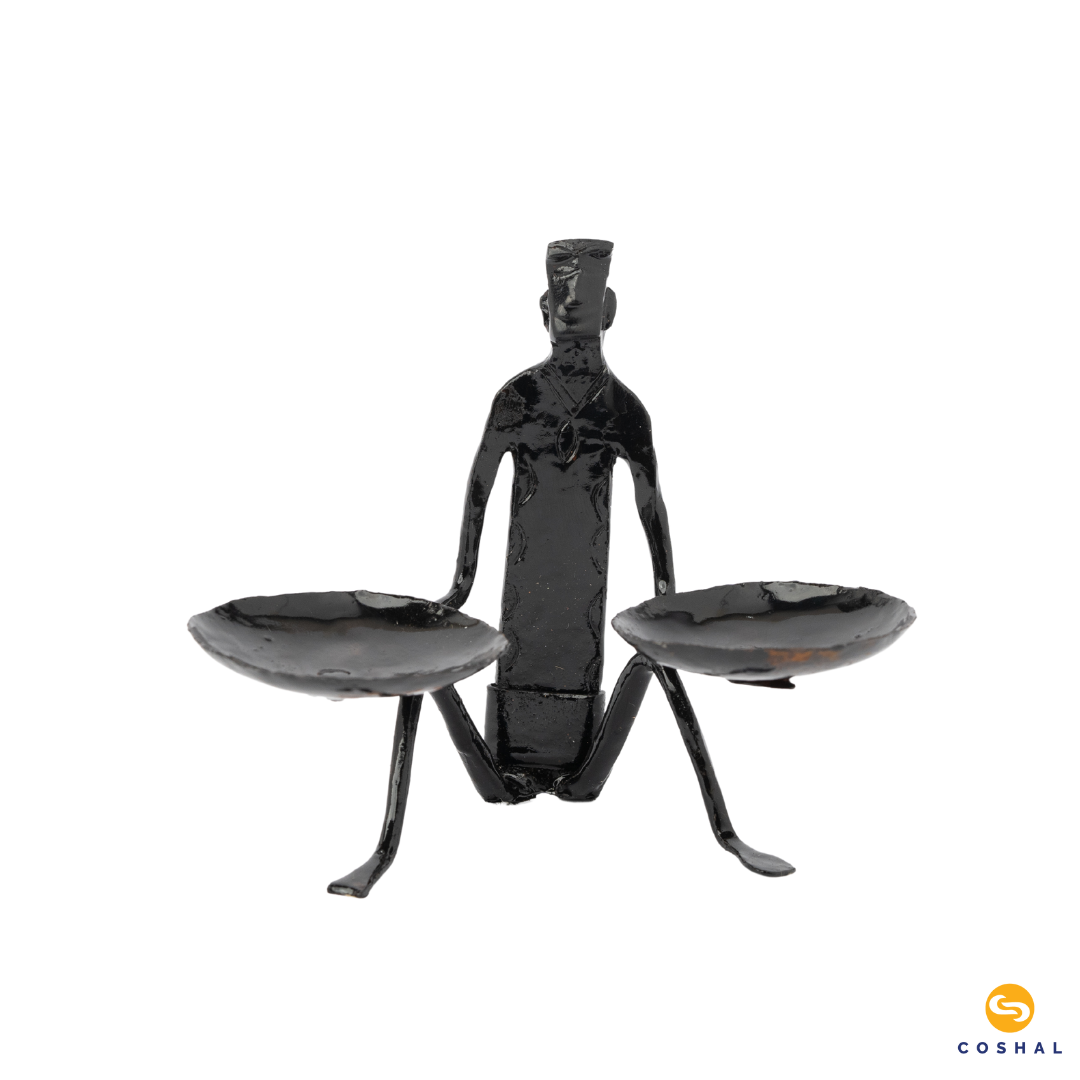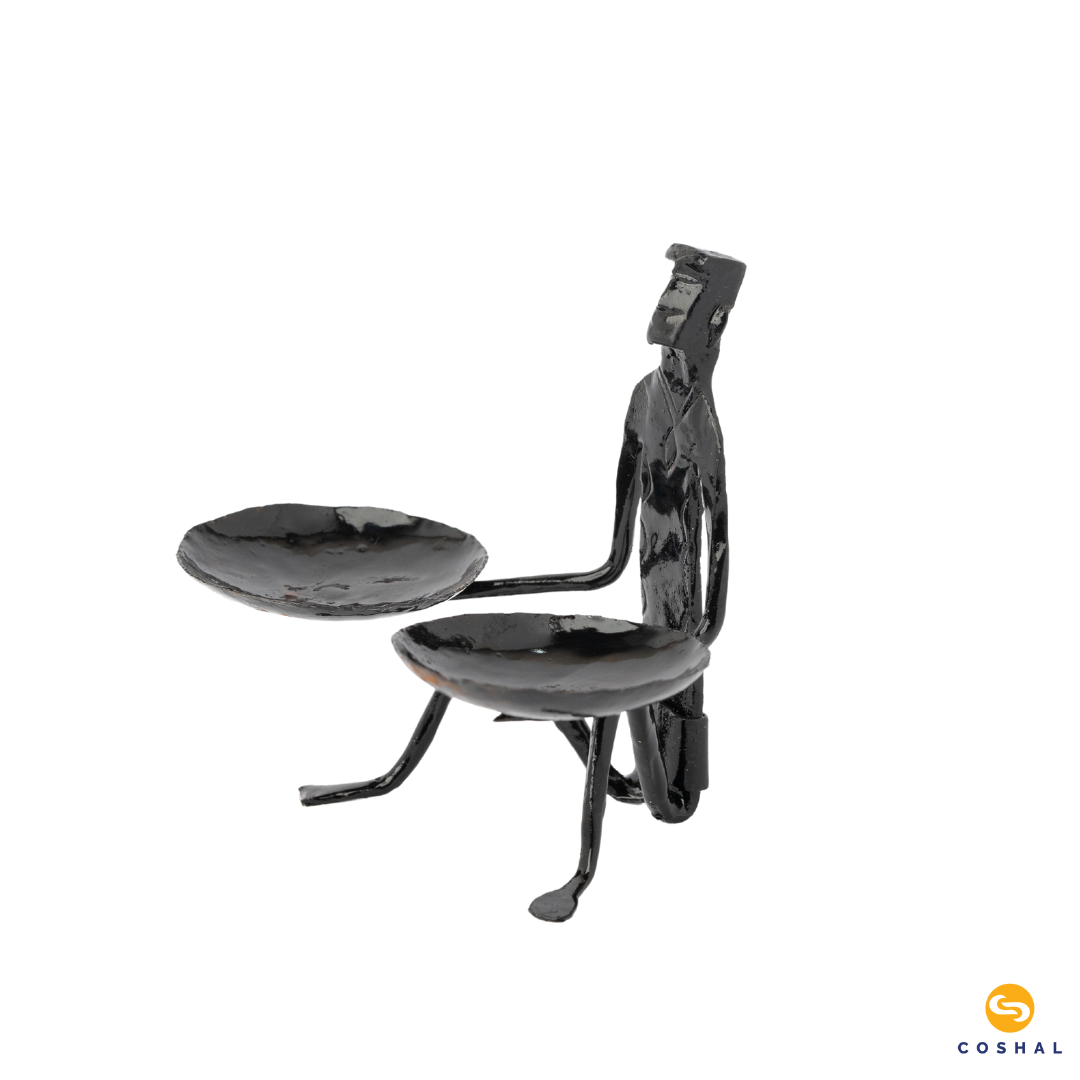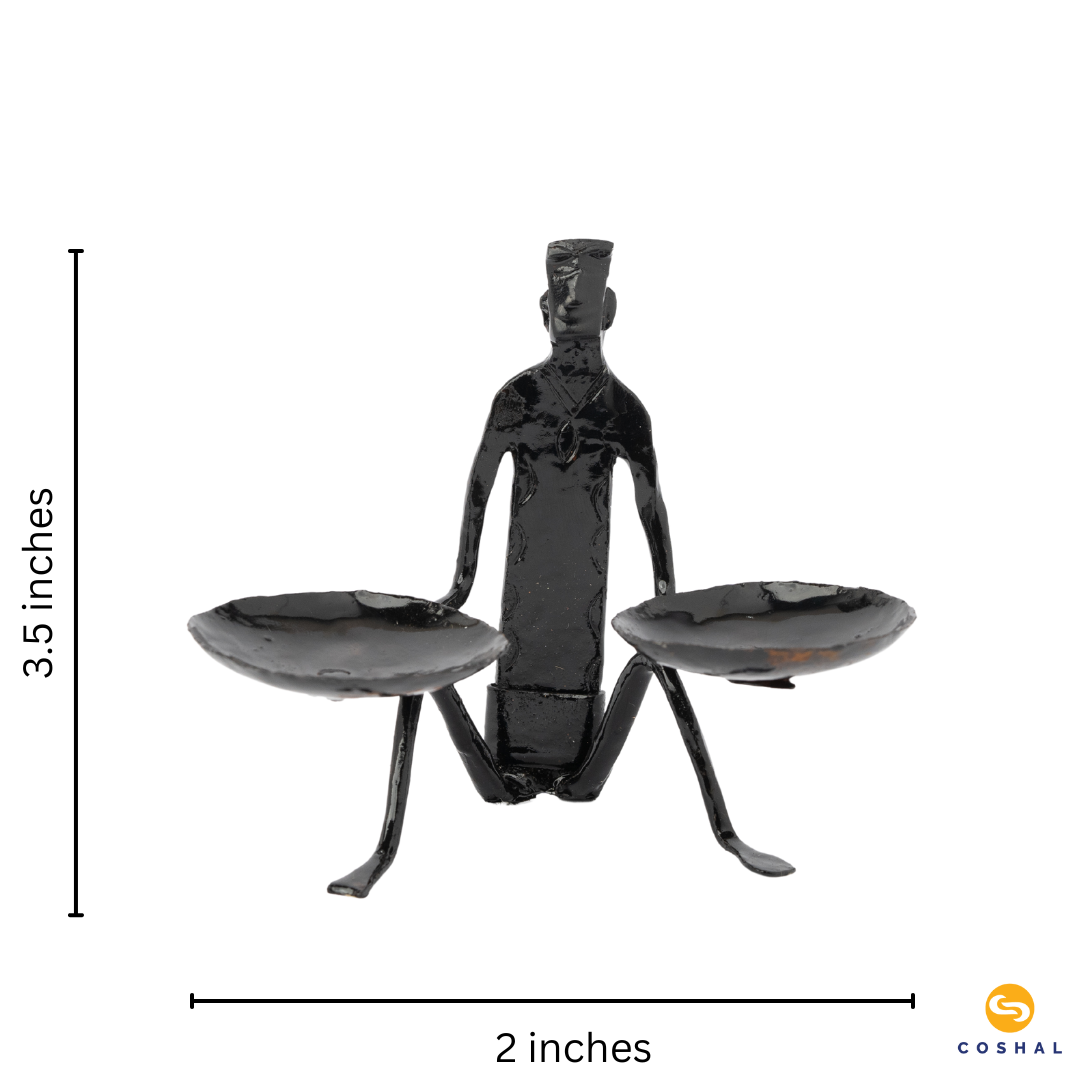 Product Information
Highlights

1. Crafted By Tribal Artisans Of Bastar, Chhattisgarh.

2. Original Name of Wroght Iron Art is Pitwa aur Loh Shilp Kala.

3. The artform is now practiced for more than 400+ years.

4. Scrap metal is used to create these beautiful artefacts.

5 .Every handcrafted wrought iron piece is treated with Red Oxide to avoid rust in future.
Maintenance

1.Use mul cotton or any soft dry cloth to wipe off the dust.

2.Do not use water.

3.You may use oil for shine.

4. Ocasionally use can use black oil based paint to maintain its shine
Crafting Technique

Wrought iron handicraft, also known as "Pitwa Art," is a centuries-old art form created by a small tribal community in Bastar, Chhattisgarh. They mostly use scrap or discarded iron pieces, cut them by hand with a chisel and hammer, and heat them with charcoal. Almost all of the human and animal figures are made from a single piece of sheet metal hammered by hand. Rivets are used to make a joint. No Welding machine, cutting machine, or mould is used to create an artefact, making it a true handicraft.
Shipping

1. We usally ship orders within 3-5 days of receiving an order.

2. However, if you order more than 5 pieces of each product and style, or if the item you ordered is in production, it may take longer to process your order. If this occurs, we will notify you via email.

For more details you can read our Shipping and Delivery policy.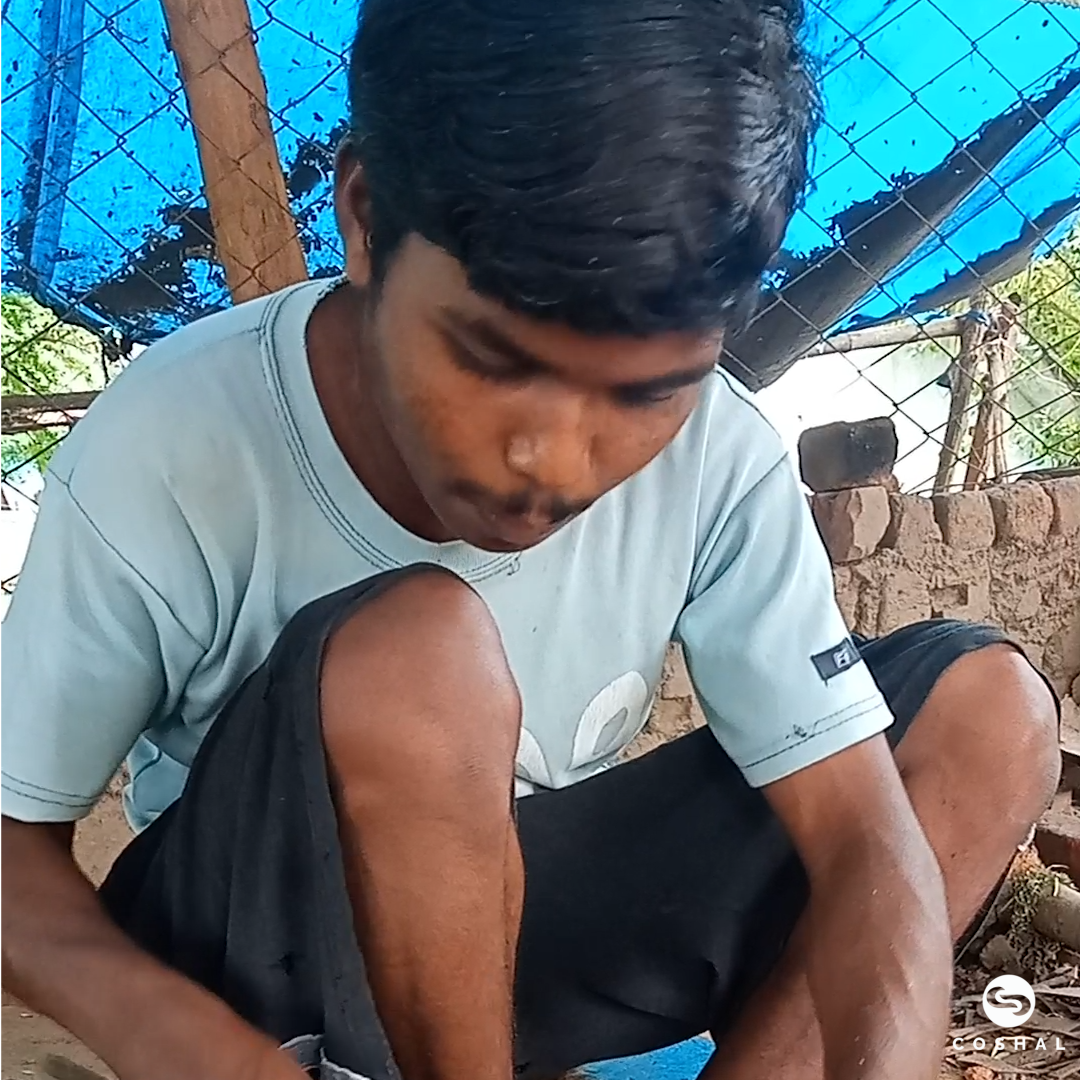 Meet The Artist
Anil Vishwakarma is the youngest member of a family renowned for their wrought iron work. Growing up under his father's and older brother's guidance has helped him develop into an experienced artist.
Read More